Ordering Instructions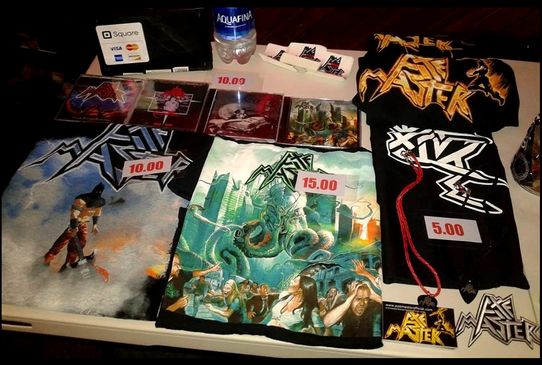 Due to some difficulties with shipping costs, and issues related to combination of shipping we are currently requesting that you send an email to axemaster@axemasterofficial.com with the items you desire to order. Please title your email "WEBSTORE INQUIRY".
Prices below do not include shipping. 
Our wonderful shop keeper (Frazzle) will arrange for shipping to you per your needs, at the least expense possible based on your location in the world, and provide you with an invoice for total cost including shipping.
Thank you for your patience and support!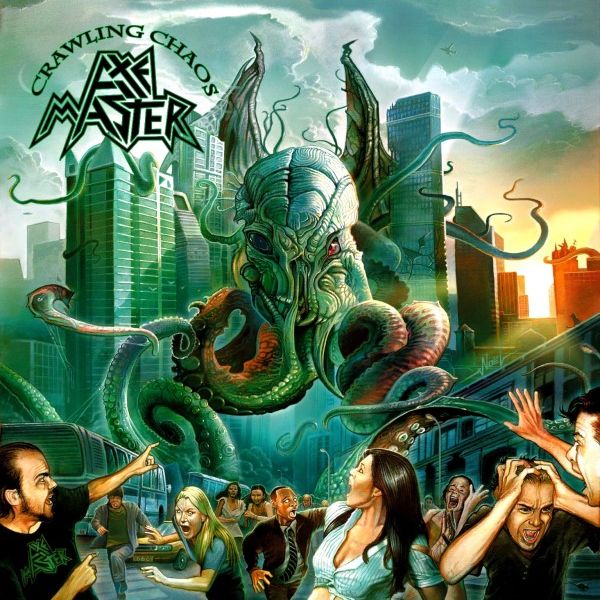 "Crawling Chaos" - CD
Pure Steel Records - $15
Most current AXEMASTER, released in Nov. of, 2017. See complete album information in the "News & Notes" section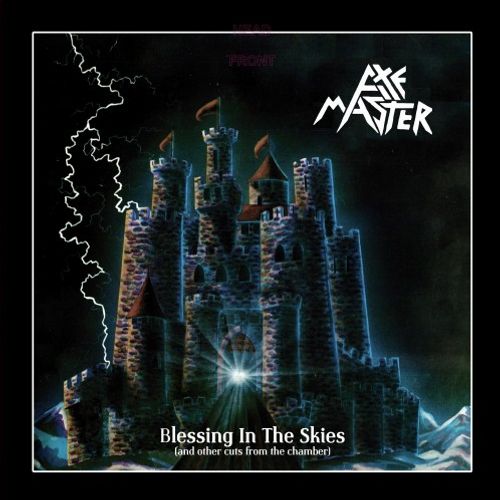 "Blessing in the Skies (and other cuts from the chamber)"
Pure Steel Records - $25.00
collectable vinyl 2 record re-release of 19 Axemaster tracks from the 80's-90's (including the entire "Blessing in the Skies" album, the entire "5 Demons" EP, and several other assorted songs). All material has been re-mastered and now sounds far superior than ever before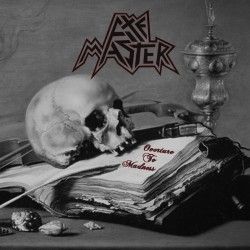 "Overture To Madness" - CD
Pure Steel Records - $15.00
Released in 2015, AXEMASTER's first release of new material after becoming an active band once again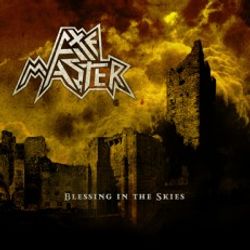 "Blessing In The Skies" - CD - (OOP)
Burning Star Records (OOP) - $15.00 
Digi-pack re-release of the original vinyl album (from 1987) which includes all the songs from that album, as well as bonus tracks, extensive booklet, and a video of the song "Slave to the Blade" from 1986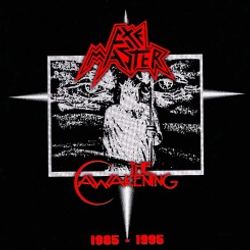 "1985 - 1995" - CD - (OOP)
Add a subheading
Unisound Records release (OOP) - $10.00
Re-release of selected songs from "Blessing in the Skies" and "5 Demons", also includes material by the band The Awakening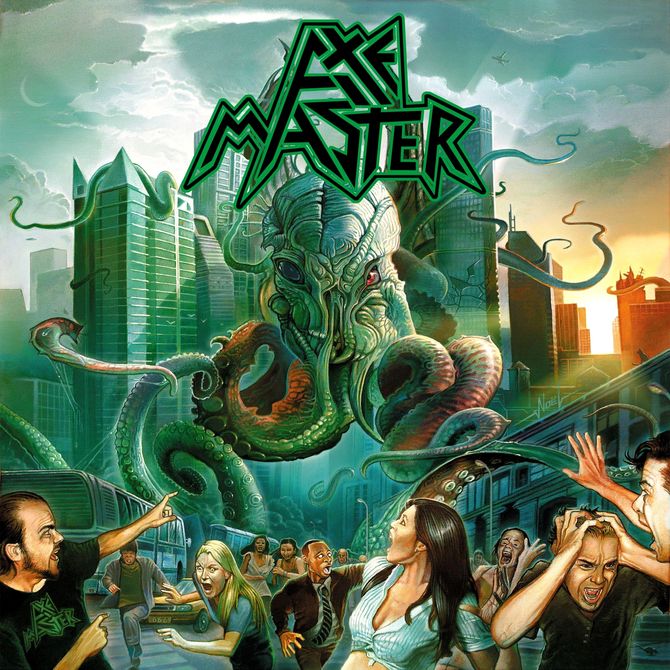 Axemaster "Crawling Chaos" T shirt - S-XL
Shirt featuring the cover artwork of the "Crawling Chaos" album - $15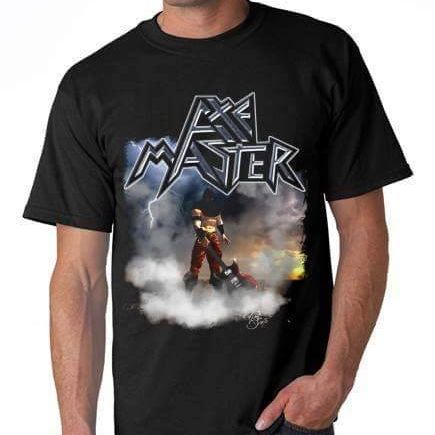 Axemaster Executioner T Shirt
Axemaster presents Giovanni The Executioner in all his Glory! - $15.00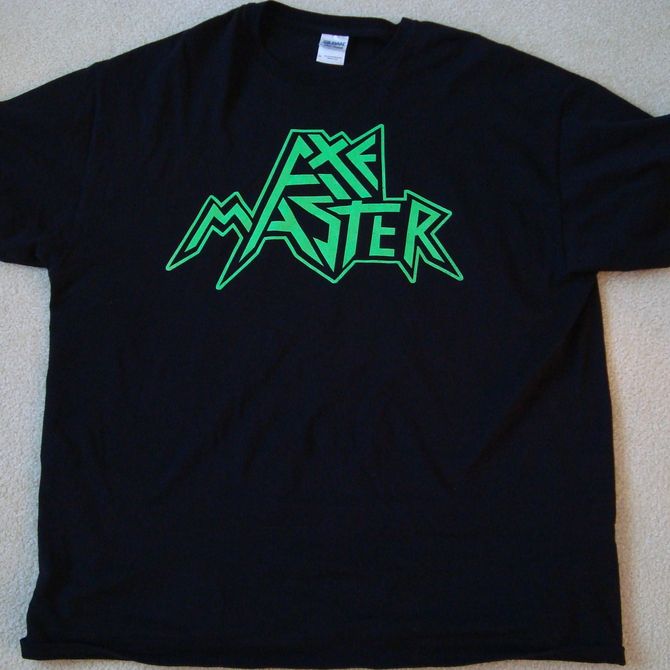 Green Logo Tshirt
Axemaster Logo Tshirt in Green - $10.00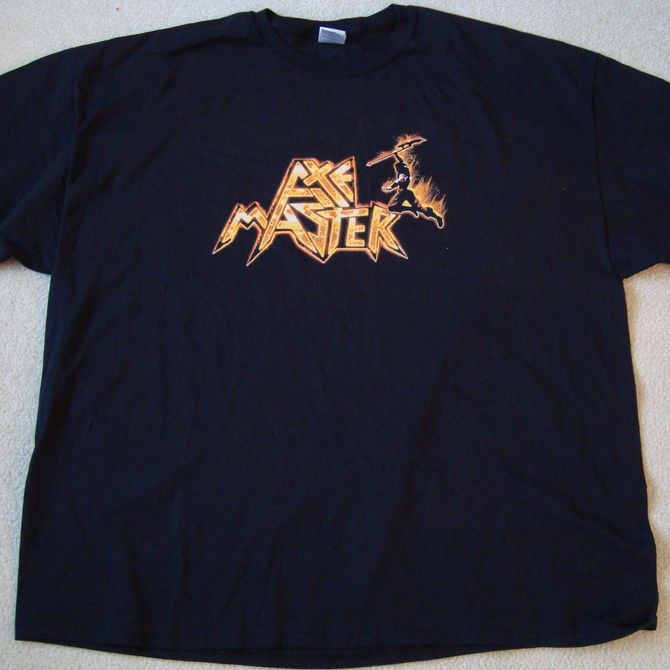 Limited Edition 2014 Ragnarokkr Tshirt
Add a subheading
Axemaster Limited Edition 2014 Ragnarokkr Festival Tshirt (OOP) - $20.00
 Leaping Executioner on Front, Back reads "The Axe Is Back Chicago 2014" Will Never be printed again!